Är du pepp på något nytt? Har du lite erfarenhet av att ha arbetat i bar?
Då ska du söka dig till oss på V! Vårt koncept är nämligen först ut i hela världen med ett helt nytt restaurangkoncept där vi jobbar med fast food och fine dining i en magisk kombination. Vi är inte bara först utan vi tänkte också bli störst!
Vi startade vår resa i Los Angeles i September 2019, där vi öppnade den första V restaurangen någonsin, efter att ha driftat V's systerkoncept 1889 Fast Fine Pizza i Stockholm, i 2.5 år. Vi är nöjda med vår resa hittills men planerar inte att dra i bromsarna när det gäller vår expansion!
Vi söker just nu nya bartenders som vill jobba med oss i vår restaurang i centrala Malmö. Arbetsuppgifterna varierar från dag till dag men innebär bland annat servering av alkohol, öl & vin i vår bar, servicearbete på golvet och framför allt, att ge förstklassig gästservice till våra gäster!
Alla som börjar jobba hos oss genomgår en introduktion och träning på plats tillsammans med en av våra trainers på restaurangen. Våra trainers är med under den första tiden på restaurangen och coachar våra nya stjärnor så att de får bästa möjliga förutsättningar för att göra Sveriges godaste pizzor, coolaste drinkar & och för att på bästa sätt ta hand om Malmös härligaste gäster!
Vi erbjuder:
·       De bästa kollegorna!
·       Utbildning inom pizza, bar och gästservice. 
·       En unik arbetsplats i en cool miljö.
·       Varierade arbetsuppgifter.
·       Kollektivavtal, lön och förmåner därefter. 
·       Ett smart val för din framtida karriär!
Sök nu, för att inte missa din chans att vara med i vårt team! Hoppas vi hörs snart!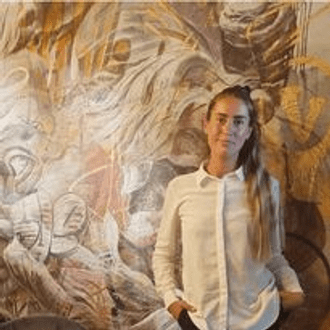 Why work at V?
Career possibilities

We provide knowledge and an environment where you can grow as a person and develope to a future leader.

The colleagues

The greatest thing abot V is, of course, our colleagues. This is what our co:workers value the most and gives us the most joy!

Varying tasks

We believe in doing things together, thats why you will learn all parts of the business. The knowledge of all stations and tasks helps the restaurant and yourself to develope.

Collective agreement

Why take pride in being a good employeer. Thats why we have collective agreement to make sure scheduling, salarys and working hours are according to set guidelines.
About V Restaurant
We opened our first restaurant in Downtown Los Angeles in September 2019, quickly followed by Malmö, Sweden in October the same year.

Now we are aiming for the rest of the world...