Feed your senses. 
HAR DU MYCKET ENERGI SOM DU SPRIDER OMKRING DIG?
MED HELIKOPTERVY ÖVER ALLT SOM HÄNDER?
ÄR DU PÅHITTIG OCH TROR STENHÅRT PÅ DIG SJÄLV SOM LEDARE? 
Är det dig vi pratar om, då måste du söka dig till oss på V i Malmö! Vi behöver din hjälp och vi vill gärna att du är med på våran resa som skiftledare.
Som skiftledare ska du och ditt team skapa en oförglömlig upplevelse med service i världsklass! Under dina skift arbetar du för att göra våra gäster nöjda, du engagerar våra medarbetare och ser till att vi får ut maximal försäljning. Du kommer coacha och peppa ditt team att nå nya höjder i arbetet och vara en del i vårt dream team!
Vi erbjuder:
Självklarheten att du får vara med i början av ett helt nytt restaurangkoncept
Stora utvecklingsmöjligheter genom nya restauranger
Utbildning på alla stationer och som ledare
Underbara kollegor i ett tajt team
Kollektivavtal och marknadsmässig lön
Arbetstider mellan 08:00 - 00.00 måndag - söndag
Du är ansvarsfull och kan agera som en ledare. Du gillar tempot, energin och att den ena dagen inte är den andra lik. Du har ett stort intresse för service, är van att hantera stressade situationer och är en problemlösare.
Vi ser gärna att du tidigare haft en ledarroll i restaurangbranschen och det är meriterande om du tidigare arbetat som skiftledare.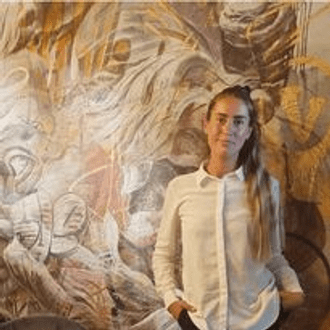 Why work at V?
Career possibilities

We provide knowledge and an environment where you can grow as a person and develope to a future leader.

The colleagues

The greatest thing abot V is, of course, our colleagues. This is what our co:workers value the most and gives us the most joy!

Varying tasks

We believe in doing things together, thats why you will learn all parts of the business. The knowledge of all stations and tasks helps the restaurant and yourself to develope.

Collective agreement

Why take pride in being a good employeer. Thats why we have collective agreement to make sure scheduling, salarys and working hours are according to set guidelines.
About V Restaurant
We opened our first restaurant in Downtown Los Angeles in September 2019, quickly followed by Malmö, Sweden in October the same year.

Now we are aiming for the rest of the world...